Vaude

Pack volume

Pack style

Gender

Colors

Reviews

Events

Prices

Popular Vaude Products

Search Within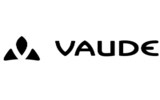 About

the

Vaude

Brand
Vaude is a 100% owned family company hailing from Southern Germany. As one of Germany's foremost suppliers of mountain and cycling sports gear, Vaude provides customers with premium bike shoes, MTB shoes, backpacks, cycling jackets, even backpack-style baby carriers. If you are gearing up for outdoor adventure, it's a pretty sure bet that Vaude will have the essential gear you need. Steeped in a rich tradition of producing only the finest quality outdoor equipment, Vaude has remained at the top of the outdoor gear world. Climbers, hikers, bikers and world travelers all turn to Vaude for their gear needs. Pack a Vaude tent on your next backcountry quest, lace up a pair of Vaude MTB shoes on your next ride or take the kiddo along with one of Vaude's unique child carriers. No matter the adventure that lies ahead, prepare with Vaude and count on your gear to see you through.
Reviewed by yehe from Seattle on Friday, August 26, 2016

A great pack made by a small German company that knows mountains. (Check them out at http://www.vaude.com/en-FI/home/ )

Hiked Mt Adams with it. It was comfortable right out of the box (I'm 6' tall, slim built and it can fit smaller or bigger folks. Mine was set to L/M)
It can carry a lot of gear for a few days hiking in the backcountry. Has quite a few adjusting straps that are easy to get to, white walking too, and they stay put with no need to re adjust frequently.

Can add more space with an add'l 10L to the main compartment. The top pockets can store a lot too.

When extra space is not in use, the pack feels compact.

Will recommend it in a heart beat and the price is great for what you get.

Happy travels

Verified Buyer

Reviewed by The Outlawyer from SWVA on Monday, August 15, 2016

The colors are loud, ridiculous. But the components, the sewing and the design are absolutely elegant.

Reviewed by Steve from New Mexico on Friday, June 3, 2016

I have only owned two packs in my life one was a Kelty with 5200 cubic inches of room and the other was a military pack with an external frame. This pack wears better than the Kelty and is lighter and more comfortable. I used the kelt pack mainly for rock climbing day trips. The military pack I put over 10000 miles on and still have it and use it for trapping equipment. The Vaude is by far the nicest pack I've owned and have yet to take it on any substantial journeys but by the way it feels when shouldered and the room it has Im sure I will have no complaints. It appears well made and the zippers are quality. The strap buckles I have a little issue with as I'm a bigger guy and tend to torque things too much so I worry they may not last as long as the buckles on my military pack. I don't intend to put this through what the military pack went through though and plan on using it as intended. Two or three day camping hiking trips. I purchased the xl and it appears to be just right. Im 6'2 and 300 lbs and there is easily enough length to adjust the torso up and down several inches. The waist buckle was also long enough to cinch in. I had to put the sternum straps at full length to get them to buckle but I don't know that Ill ever really buckle them. I really like the pack and feel it is made to last.
Receive email updates for new Vaude items