Known for creating what may well be the most comfortable gun sling in the world, Vero Vellini is a specialty outdoor equipment company focused on designing and manufacturing the absolute best gun slings and camera slings in the business. If you're tired of your uncomfortable sling that just doesn't quite feel right or frequently slips off your shoulder in the field, you need to try a Vero Vellini rifle sling. Designed to stay put and offer superior comfort, Vero Vellini camera slings are unmatched. Try a Vero Vellini sling and experience the difference for yourself today. You won't regret it.
About the Vero Vellini Brand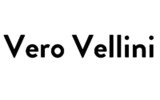 Verified Buyer

Reviewed by Mitch from Oregon on Thursday, September 15, 2016

Very well made sling, and the attached uncle Mikes hardware makes them an even better deal. Only bought two, but wishing I'd got a few more.

Verified Buyer

Reviewed by Mitch from Oregon on Thursday, September 15, 2016

These slings are vey well made. Wishing I'd have bought more than 2. I will definately buy more if they ever come available again.

Verified Buyer

Reviewed by Joe from Colorado on Sunday, September 11, 2016

This binocular harness is not the same quality as their binocular straps or rifle slings. Just elastic; no neoprene. Functional but cheaply made; just like other harnesses I have of this type. I was expecting more, based on the quality of their other straps. Disappointed.

Verified Buyer

Reviewed by RoverMartian from Okc on Friday, September 9, 2016

Works as designed!

Reviewed by Maizee from Chicago on Monday, April 4, 2016

The instructions indicated that in order for the quick release buckles to "lock" properly (i.e., not slide down the shoulder straps) one should put the harness on with the logo reading right-side-up. Apparently the one I was shipped was assembled incorrectly so when I wore it the way I was supposed to the buckles didn't lock, and did not hang as shown in the picture. This wasn't the reason why I returned the product, though, as it's not a big deal to wear the harness with the logo upside down. I am a 5'7" tall woman who wears a M/L top and the harness was simply too big. When it arrived the straps were at the shortest they could be which meant there was little room for me to adjust the quick release buckles so that my camera would hang at the level I wanted.

Verified Buyer

Reviewed by Jadman from Colorado on Sunday, March 6, 2016

Not yet battle tested but seem to be of good quality.

Verified Buyer

Reviewed by JR from LeSueur,Mn on Wednesday, December 16, 2015

I am delighted with this. It will truly compliment my beautiful 308

Verified Buyer

Reviewed by Griff from Missouri on Thursday, May 28, 2015

The Vero Vellini rifle sling is amazing. I had bought one previously and when hunting with my son at one point he carried my gun, which is much heavier than his. However, with this sling he commented that my gun felt much lighter than his. After that experience, I went ahead and bought another one for him. The neoprene sling reduces the wear on your shoulder on hunts that require long hikes.

Verified Buyer

Reviewed by Rookhawk from Illinois on Tuesday, April 7, 2015

Well built, with a tan cowhide strap and an olive suede
Iike padded inside. It's nice and appears to be narrower than you'd imagine from the picture

Verified Buyer

Reviewed by Tom from VA on Monday, April 6, 2015

I have this sling on rifles and shotguns, love them. New rifle meant I needed a new sling for it.