Viducci's Garden Villa Venezia Round Planter - 24x19"
Item #6519P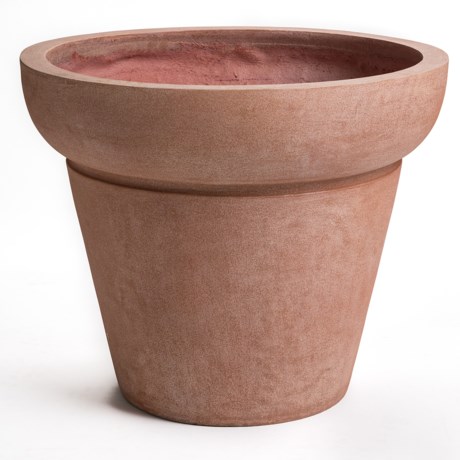 Overview
About Viducci's Garden Villa Venezia Round Planter - 24x19"
Closeouts. A lovely terracotta pot in lightweight, frost-resistant isi-fiber, Viducci's Garden Villa Venezia round planter gets its unique beauty from the softly sculpted rim -- a great way to landscape your deck or patio.
Watertight and frost resistant
Made in China or Vietnam
Specs
Specs about Viducci's Garden Villa Venezia Round Planter - 24x19"
Material: Isi-fiber
Weight: 15 lb.
Dimensions: Height: 19" Diameter: 24"
Made in China or Vietnam
Must ship ground within the 48 contiguous US only; not eligible for special shipping offers
Reviews
About Viducci's Garden
Inspired by classic architecture and landscaping, Viducci's Garden terra cotta planters and ceramic products are all impeccably crafted by skilled artisans in the traditional manner, as they have been for hundreds of years. Uniting classic materials and manufacturing techniques with contemporary and traditional designs, Viducci's Garden is focused on producing only the absolute best product collections on the market. When you buy a Viducci's Garden planter for your home, you can feel confident that you'll be getting an incredibly well-made, beautiful item than will provide many years of enjoyment.