Whitewoods Reviews

Popular Whitewoods Searches
Whitewoods skis and boots will help you step up your game when it's time to hit the trails this winter. Whitewoods skis feature laminated wood cores and are built with an even, single-camber flex for optimal grip and glide on virtually any terrain. Whitewoods rugged, comfortable ski boots are offered in a number of styles and designs, from NNN-compatible boots for classic XC and skate skiing to classic 75mm toe models. Whitewoods Nordic skis and boots are made of lightweight, reliable materials that allow you to enjoy your tour instead of worrying about your gear.
About the Whitewoods Brand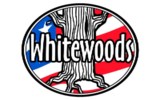 Verified Buyer

Reviewed by Traveling Teacher from Michigan on Saturday, February 6, 2016

Excellent cross country ski boots! Quality of materials, warmth and stability make this a great purchase! I highly recommend this product. After reading other reviews and speaking with Sierra Trading Post representative on the phone, I was guided to go up to size 46 ( I wear size 12 regular shoe). I understand these Whitewood 301 Nordic Ski Boots run small, but because of this assistance mine fit perfectly.
I have used these twice so far and very pleased with results.

Reviewed by Retiredfirecapt from Midwest on Friday, February 5, 2016

I purchased a pair of these to replace my old 3-pin boots in December 2013. I have skied these almost every day with available snow for 4-5 miles a day. The obviously show some wear, but they are still going strong. Great for classical striding through the trees, on prepared tracks and kicking some trail. They are best described as light touring boots. I had none of the sizing issues described by others. I bought size 42 and they fit my 8 1/2 feet. I have medium width, unremarkable feet.

Verified Buyer

Reviewed by Old habits from Oregon on Wednesday, February 3, 2016

Boots fit great, but did order one size up. Haven't tried them out, but for the price I'm very pleased with the boots. Almost gave up on three pin bindings, glad I didn't.

Reviewed by Wisconsin Hunter from Amherst, WI on Sunday, January 31, 2016

Ordered a pair for my Daughter. They seem well made. After reading the reviews we ordered a size 40 which should have been a US size 9 womens. She normally wears a size 8. These were way too small. We will give it one more try with a size 43 which should be a US size 10 1/2 . 2 1/2 sizes bigger

Verified Buyer

Reviewed by Dog Walker from Minnesota on Saturday, January 30, 2016

I tried ordering one size up, and they were still too small. Two sizes up were perfect. I've used them for about 10 deg. F skiing, and they were very warm and comfortable with one (thick) sock layer. They could easily go to sub zero (F). They seem made of nice materials, but only time will tell how they'll hold up. Great price for NNN BC, and my only quibble is with the sizing.

Verified Buyer

Reviewed by E B from Boston on Tuesday, January 26, 2016

I have the same boot in the NNN in the same size and it fits perfect. This one feels at least a half size smaller. Probably have to return. Ohterwise probably fine.

Verified Buyer

Reviewed by Dodger from Nebraska on Monday, January 25, 2016

Received the boots and was worried after reading other responses on boot size. I ordered one size larger than I wear. (the largest available) guess i lucked out since they fit perfect. They feel very nice and warm.

Verified Buyer

Reviewed by mk from phoenix on Saturday, January 23, 2016

These boots were exactly what I needed. They are super warm and very comfortable. I followed the advice of the reviews and ordered up 2 sizes. I normally wear 39, I ordered 41. I probably could have done 40, but a little space in the toe box is fine with me. The boots are insulated well and dont rub in weird ways.

Verified Buyer

Reviewed by LlamaLaw from Flagstaff Arizona on Thursday, January 21, 2016

I had to order three different sizes in this boot before one fit. I normally wear a women's size 7 and a euro size 38. Eventually I went with a 41 in these very abnormally small boots. I think they would fit someone with wide feet better than they fit my fairly narrow feet.

You may want to note that the toe piece is quite thick, so it may be difficult to fit into some bindings. On a test run outside they seemed fairly warm and I didn't get any snow inside.

Reviewed by elena a from NY on Wednesday, January 20, 2016

In my previous review I said I might have to get a 41 even though I normally wear 38, but I ended up keeping the 40 after trying them out. I guess the padding inside got packed down after a day of skiing. The boots are really comfortable, are very warm, and do seem completely waterproof.