Information about Wickers Long Underwear Shirt - Comfortrel®, Moisture-Wicking, Long Sleeve (For Tall Men)
2nds,
barely perceptible blemishes. Wickers long underwear top is made of
Comfortrel®
polyester, which pulls moisture away from your skin (wicks) and spreads it out on the surface for quick drying. Lightweight top is ideal for stop-and-go activities in mild conditions or highly aerobic activities in colder conditions.
You can pay up to three times our prices and not notice an improved performance
Highly wicking
Cottony soft
Non-pilling
Easy care
Base layer weight: Lightweight
Made in United States of America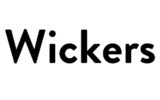 3 Likes