Wickers started out as a fabric company, but in 1990 founder Anthony Mazzega saw an opportunity in the burgeoning performance undergarment market. Combining his innovative fabrics with performance garment manufacturing, Mazzega created Wickers Sportswear. Wickers has since been a leader in the development of performance fabric technolog, offering a range of tops and bottoms appropriate for all weather conditions. The company now supplies major outdoor retail chains and catalog companies with its unbeatable moisture-wicking lightweight, midweight and expedition weight polypropylene or Comfortre
... Learn more about Wickers
l® polyester undergarments for men, women and children. ... Less
About the Wickers Brand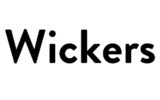 Verified Buyer

Reviewed by Nancy from Colorado on Friday, August 19, 2016

I didn't buy this for its fire properties, but as a light under layer of warmth for my husband. He loves the soft top. We also try to buy Made In USA items whenever we can. Would have bought more but his size was sold out.

Verified Buyer

Reviewed by M Haas from Texas on Thursday, August 18, 2016

This is super soft, very comfortable, and really warm, especially for sleeping.

Verified Buyer

Reviewed by Ellen from California on Wednesday, August 17, 2016

The fabric is slightly thicker than I expected, but it is sized well (not too tight in the shoulders like most women's shirts).

Verified Buyer

Reviewed by Fantareader from Wisconsin on Monday, August 15, 2016

Very soft and comfortable. Material is just the right thickness. Seems to be very well constructed. A quality item I look forward to wearing when the temperature drops.

Verified Buyer

Reviewed by Nova Annie from N VA on Sunday, August 14, 2016

I bought a size larger than usual and these are plenty roomy and comfortable, especially since polyester won't shrink like silk. They're a good weight, not too flimsy or too heavy, and an amazing value.

Verified Buyer

Reviewed by Brianne from Virginia on Thursday, August 11, 2016

I bought the black pair and I love them. They are comfortable, warm, and will be easy to maneuver in and out of snow gear.

Verified Buyer

Reviewed by Daisy Mae from New York on Tuesday, August 2, 2016

Ordered a 2X, which is my size, this shirt fit like a tight 1X. Order a size up. Material felt thin and cheap. Would wear on a very light fall day.

Verified Buyer

Reviewed by Tina2781 from San Francisco on Thursday, July 28, 2016

Great T-Shirt to be worn as base layer but it a bit big and would recommend purchasing a size down if you like more fitted Ts.
I frankly don't mind the loose fit. Great for the prize.

Verified Buyer

Reviewed by Florida Girlie Girl from Florida on Sunday, July 24, 2016

For the sale price ($3.50), this product is soft and very feminine. Although I wouldn't pay its regular retail price because the material is extremely thin, I now that I will enjoy its texture against my skin when I begin my layering process to stay warm..

Verified Buyer

Reviewed by Nina from North Carolina on Saturday, July 23, 2016

I like this shirt because it is not clingy like a lot of women's hiking shirts.