Wilderness Systems Reviews
You'll be paddling in familiar waters when you go with South Carolina-based Wilderness Systems. This company delivers tide-tested kayaks and spray skirts specifically tailored for touring, recreation, and fishing. Wilderness Systems even offers sit-on-top kayaks for beginners and calmer waters. Stable multi-chine hulls and cockpits with features that keep your ride comfortable and paddling efficient come standard on all Wilderness Systems kayaks. Face rough coastal waters on your long-distance excursions in one of Wilderness Systems' capable Tempest-series touring kayaks with a spray skirt. Or
... Learn more about Wilderness Systems
check out one of their Angler sport kayaks for stealthy, motor-free fly fishing action. As always, Wilderness Systems also offers some of the best kayak accessories out there, so look to Sierra Trading Post for their rugged nylon spray skirts that tightly seal out water or PFDs crafted just for kayakers. ... Less
About the Wilderness Systems Brand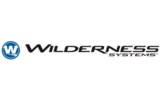 Verified Buyer

Reviewed by Juan from New Orleans on Thursday, August 20, 2015

I've been paddling with my kayak buddies and I became the fastest of the group after paddling with this Focus 150. Seat is very comfortable.

Verified Buyer

Reviewed by bert from new jersey on Sunday, August 9, 2015

Great kayak, quite light weight, pretty good tracking w/o rudder, though I installed one, the only issue is the back seat support which is quite low.

Verified Buyer

Reviewed by Popeye from Ohio on Friday, August 7, 2015

Great kayak and tremendous value. Great secondary stability, very maneuverable and comfortable. However, as one would expect it is succesptable to the environmentals so adding a rudder is a must. This is my first major purchase at Sierra Trading Post and the value is unbelievable.

Verified Buyer

Reviewed by Dana from Indiana on Wednesday, June 24, 2015

I just received my Wilderness Systems Tsunami last week. I've not had it on the water as yet but know I won't be disappointed. Sierra Trading Post was amazing to deal with and I am very pleased with this purchase! It arrived without hitch and in good shape.

Reviewed by eastchannel from Land of 10,000 Lakes on Wednesday, June 17, 2015

Yak delivered last week, have had it out 4 times already and am super pleased with it. I'm old (retired 10 years) and it's a bit heavy, but the great seat and ability to stand while fishing more than make up for the weight. This is easy to load on a roof rack and using a cart gets it to the water. As the 3rd yak I've owned this is by far the best fishing and most comfortable.

Verified Buyer

Reviewed by Rockclimbingguy from Warwick, Rhode Island on Wednesday, January 21, 2015

Hi, I was a engineer for 27 years in a large manufacturing corporation. I also owned a small fiberglass boat building business. I just wanted to let you know that I have some hands on technical manufacturing experience. I am not a kayak expert.

I have owned a few fiberglass power boats and sail boats and plastic kayaks, mostly Old Town. I live near the ocean and I have paddled my 14' 6" kayak all around the Narragansett Bay in Rhode Island. It has no rudder or skeg. It tracks well. My only complaint is that plastic is heavy. The plus is you can bounce it off anything and it will not get damaged. So you can bring it in close under almost any wave condition and not worry about damaging it.

When I saw this Fiberglass kayak for 45% off I quickly did some internet searches and saw some you tube videos that stated a lot of positive on this kayak.

So I decided to take a chance and I am very glad I did so I ordered one in yellow. Yellow is considered the best color for visibility.

I noticed that STP charged me a sales tax too. Rhode Island does not charge a sales tax on boats, period!

I contacted STP and they worked to resolve the tax and refunded it. STP is a great place to do business with.

The boat arrived within a week by UPS Shipping. UPS called a few days before delivery and we set up a delivery date. The kayak arrived undamaged. It was wrapped in two heavy layers of bubble wrap, cardboard and a cloth sock over the kayak.

I removed the packaging and did not see any damage so I signed off the paperwork.

This kayak is a fantastic buy at more than 50% off the list price!

It is well made, has the tape around the top and bottom seam. Hatch covers are very good, seat and hardware etc. Well made and the fiberglass is top noch.

I have not put in yet but I will as soon as the weather breaks. Everyone who did a review on this kayak said it is a great kayak so I will take their word for it.

I was looking for a kayak that is a little playful and this will most likely be good when I hit some rough sea in the bay.

If you are looking to step up to a Fiberglass boat this is a great buy and because it is fiberglass you can easily get repairs done.

Just remember you can not slam this kayak into anything or it may get damaged.

Also this boat is sized to meet my weight requirement so you need to do some research to know if it will work for you. That can be found on You Tube.

Some people also liked the 15' 6" version as well.

Hope that helps you decide.

Sincerely
Bill



Verified Buyer

Reviewed by FL Pirate from Florida on Monday, December 8, 2014

WS always deliver, great boat. Great for touring and long distances. Sits low, tracks great.

Reviewed by Akoostick from Portland on Saturday, November 15, 2014

my wife and I have had these boats for about 4 years now. They are an absolute phenomenal though and thriugh. The most comfortable seat in the industry, great tracking and stability, reasonably lightweight. Its just a great all around her for anyone from beginner to advanced kayaker. Very tough to top this one for the money.

Verified Buyer

Reviewed by Shane from Minnesota on Thursday, September 25, 2014

I've been looking at this kayak for quite some time. I've had several family members buy this same kayak full price and they loved it. I was able to get it for way less, but I would still buy this kayak at full price. It moves through the water with ease and can handle Lake Superior in the fall.. enough said. You will not regret this purchase.

Reviewed by Calhoonz from Wyoming on Tuesday, September 9, 2014

I have owned mine for three seasons and I believe this is one of the best fishing platforms a person can get from a kayak. I paddle both lakes and rivers and can more be very stealthy in fishing pressured river areas when fly fishing and have attached a fish/depth finder for lake fishing walleyes. I also own a drift boat but prefer to kayak fish on rivers. My Tarpon has handled everything Mother Nature and the waters I fish can throw at it. It comfortable and manuverable and I have no problem fishing for hours at a time. I can easily store all my fishing gear on it for a day or overnight trip.The listed price is well worth it.
I also own the Wilderness Ride 135 and the elevated seat is comfortable and offers an advantage for sight fishing and an agile person can stand up in it if they choose to.