XCVI

Sizes

Gender

Style

Sleeves

Length

Colors

Reviews

Events

Prices

Made in USA

Search Within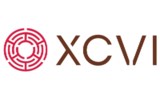 About

the

XCVI

Brand
Launched in 1996 by an aspiring L.A.-based designer named Gita Zeltzer, XCVI apparel takes inspiration from classic SoCal fashions, blends in everyday sensibility and adds a generous touch of bohemian attitude for a well-rounded approach to contemporary fashion. Unlike some brands, XCVI clothing offers a seamless mix of luxurious fabrics, sleek style and functional fits that flatter your natural shape and feel great all day long. XCVI shirts, pants, leggings, skirts and jackets are always a versatile addition to any casual wardrobe.
Verified Buyer

Reviewed by Julia from CA on Wednesday, November 23, 2016

Very nice jacket, and it is very stretchy, i got it for myself but gave it to my mother who is 1 or 2 sizes smaller,
and she has to really stretch it to close the zipper. The jacket is very nice! If there were more sizes (bigger) and colors,
I would get for myself several of them.
( though someone who likes second skin type fit probably with effort could strech it on, but i could not)

Verified Buyer

Reviewed by slickzog from SF on Tuesday, November 8, 2016

Very nice top. The Peplum-ish bottom is cool. However, the top is quite large. Order a size down. The large is at least an XL.

Reviewed by nmmCO from Colorado on Sunday, November 6, 2016

This runs very large and long.
Receive email updates for new XCVI items