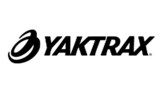 About

the

Yaktrax

Brand
Yaktrax represent a truly significant innovation for safer walking in urban winter conditions. Inexpensive but highly effective, Yaktrax slip-on ice traction allows incredible grip when walking on packed snow and ice. The simple but durable design of Yaktrax incorporates a crisscross pattern of reinforced steel coils on the sole that digs into any slick surface. Yaktrax traction can be easily slipped over most shoes or boots, and will prevent slips and falls on icy parking lots and sidewalks. Yaktrax can then be easily removed when indoors to maintain a professional appearance - making them ideal when you don't want to wear pac boots to work. Yaktrax pull-on traction makes a great winter gift and is ideal for elderly men and women at a higher risk of falling, or anyone who wants to boost their confidence when walking on ice.
Compare at $19.99
Closeouts
Compare at $49.99
Closeouts
Compare at $24.99
Closeouts
Verified Buyer

Reviewed by Andrew from NY on Wednesday, February 22, 2017

great price however you get what you pay for. Front and rear plates not joined together. Ie no structure to keep the plates together when going up or down hill. Just get Microspikes.

Verified Buyer

Reviewed by outdoor girl from Wi on Tuesday, February 21, 2017

Look durable---the front and back rubber sections fit over the back/front of boots--not just flush with them. Since I haven't used them yet, I am hoping that this design is better than the ones I previously bought at a retail center and lost them the first time out! Gave them 4 stars as I have only tried them out in the house.

Reviewed by Bob from Michigan on Monday, February 20, 2017

These have great grip, but will not stand up to hard use. Maybe for walking out to your car or shoveling your walk, but not for extended use. I used them for an event that was on an ice-covered lake and after less than 2 hours BOTH of them broke in the same place. The rubber that the chains attach to is unreinforced and the hole will tear out completely.
Receive email updates for new Yaktrax items