Zoot Sports

Sizes

Style

Gender

Sleeves

Sock weight

Sock height

Colors

Reviews

Events

Prices

Made in USA

Search Within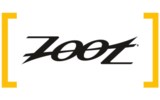 About

the

Zoot Sports

Brand
Zoot Sports has over 30 years of experience helping competitive tri-athletes and fitness enthusiasts achieve their personal best. In their innovative line of triathlon training and race-day wear, Zoot Sports combines technically-advanced fabrics and comfort features with fast, aerodynamic designs. For ultimate training comfort, choose from durable, well-equipped running shorts and tops, cycling shorts and jerseys, and swimsuits. And for the big day, Zoot Sports makes close-fitting, well-ventilated race suits that provide features and ultimate performance for all three challenges.
Verified Buyer

Reviewed by Brooke from Pottstown, PA on Monday, December 5, 2016

This sock isn't super thin like a lot of cycling socks, love the height and they are durable

Reviewed by Colorado walker from Colorado on Friday, November 25, 2016

They won't slip, that's for sure, but they were uncomfortably constricting and I don't have cankles.

Verified Buyer

Reviewed by Grinnell Gal from Iowa on Tuesday, October 18, 2016

The splash blue is a great color with lime accenting. Ordered a medium and it's a snug fit, but decided to keep it as it has features i like: cutouts for thumbs, lumbar zip storage pocket (very handy) and other trim details. I'm 5'9" and about 140 lbs. and it works quite well.
Receive email updates for new Zoot Sports items