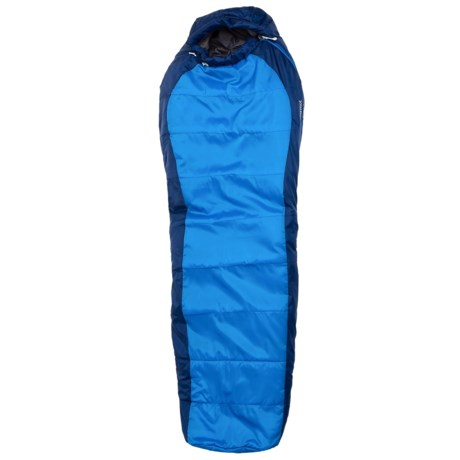 Honestly, I would say EVERY sleeping bag requires a sleeping pad to keep you properly warm, but maybe I'm just a wimp :P I use this bag with a sleeping pad and can easily notice (Brr!) when one of my legs shifts off the pad. Also, I'm not sure if this bag received this rating with or without the use of a sleeping pad (although, FYI- a sleeping bag rating usually assumes one layer of top/ bottom thermals and a hat). Likely it was rated without a pad, but personally, if it was under 45 degrees, I wouldn't want to be in this bag straight on the ground. It's a warm bag, but the ground chills you (well, me... lol) quick.

I've no complaints about the zipper. If something gets in it's way (a bit of material, ect) it snags, but I've no complaints, it zips well.

I've taken this bag on a few overnights, probably the coldest night of 25 degrees, and it did well. It's comfy and I recommend it. Happy shopping!

I'm sure this person is referring to pad-sleeved bags that have little to know insulation on the bottom, therefore you MUST use a pad for insulation.
Like the other commenter suggests, it is ALWAYS wise to use a pad for insulation.