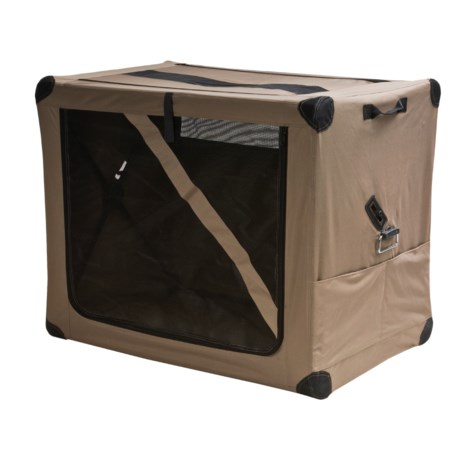 An RV for our dogs that we use and use!
Verified Buyer
Reviewed by Chris from Upstate NY from Upstate NY on Tuesday, February 3, 2015
We bought one of these 4 or 5 years ago and found it just so darn handy. Extremely easy to travel with, big enough for our two English Springer Spaniels (roughly 55 lbs each), easy set-up and take-down. We loaned it to a family member whose dog chewed through it and we ordered our identical replacement immediately, that's how much we feel we need one. Zippers work easily and while a determined dog can chew through it, a dog accustomed to crates as ours are will find it his home-away-from-home.

It does require the addition of some padding (we use a dog bed sized to the crate) but otherwise, it's a very affordable piece of pet equipment that we use even more than we imagined at first.