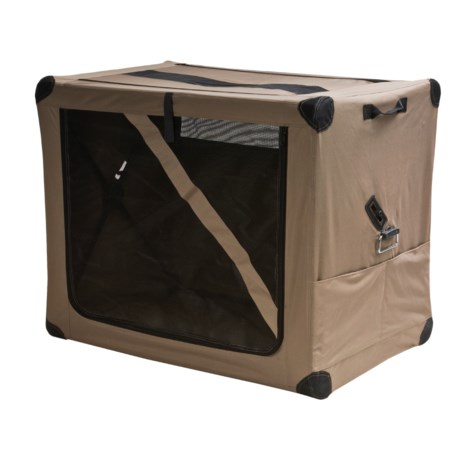 not sturdy enough for my 12 and 17 pounds dogs.
Reviewed by junervy from MA on Wednesday, November 11, 2015
My two dogs, who are 12 and 17 pounds, have scratched and separated the mesh front panel from the zipper twice. Sierra replaced the crate since I had it less than six months, and even though I covered all the mesh with gorilla and duct tape, they did it again. Back it goes for a refund. Also, although opening and closing are fairly simple, I found the crate collapsed on one side or the other when I thought it was open. I really wanted to like it - because it's much easier than having to bring a wire crate to Agility trials- and the price was good- but it's not sturdy enough for my dogs.