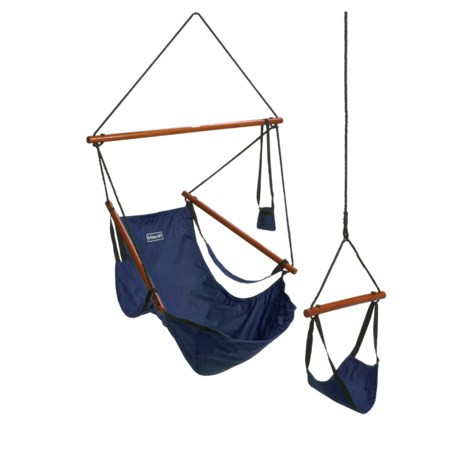 No, it does not come with a stand.

No, you have to buy the stand separately. Or, you can hang the chair (with included hardware) to a sturdy ceiling joist in your porch ceiling or overhead deck. When I installed an earlier hanging chair, I crawled up in the attic over our porch, and beefed up the joist by adding two joists next to the one I would use for the chair. I cut the 2x6 joists to the same length as the existing joist and used deck screws to join them to the existing joist. Maybe overkill, but surely safer.

No it needs to be hung from something!