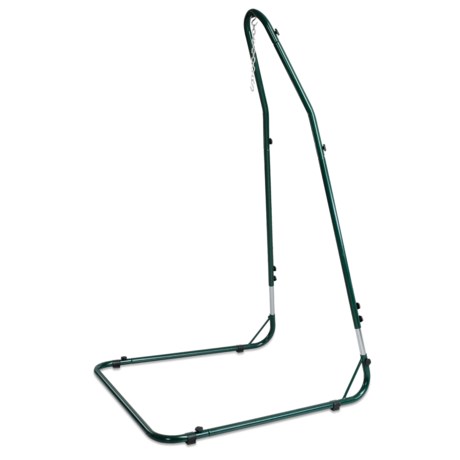 Wow, sorry but I do not know what an ENO chair is. The frame is just like in the illustration. When I sit in the basket type hammock, the cross bar does sometimes hit the upright bars. Feel free to send another question and I will do my best.

As long as it fits within the sizing parameters this item should work for most chairs of this style.

Eno Hanging Lounger Chair for sale on Sierratrading.com website?