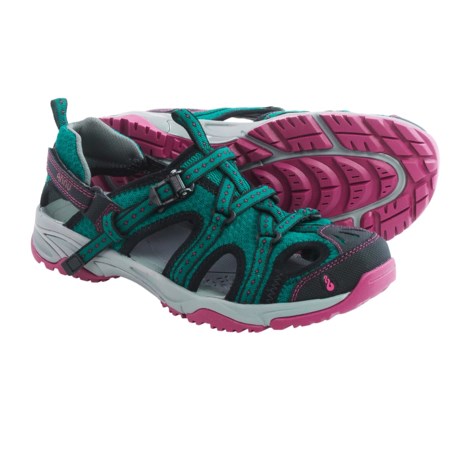 They claim they're different but visually they look like the Tilden. My GF loves them anyway and if you can get them on sale....

After having looked up Tilden model on-line, I can say they appear to be the same. They have the same closure system. Strange they wouldn't use the name if they were Tildens however.

I think so. My box is long gone and my paperwork does not state a name. I looked online for the Ahnu Tilden and found a photo. My shoe looks exactly like the photo except the material used in both the strap and the upper appears to have a slightly different pattern.. Even the small pattern on the strap was different but I had to zoom in to see the difference. My shoes were blue so I could easily see the difference. Had they been black I might not have been able to distinguish any difference between them. I did look all all views I could find and all views looked like I had the Tilden shoe. If you might somehow be able to trace the S/N number the inside tag reads 1014634WIDG.

They're a different model.

Yes...These are the shoes.