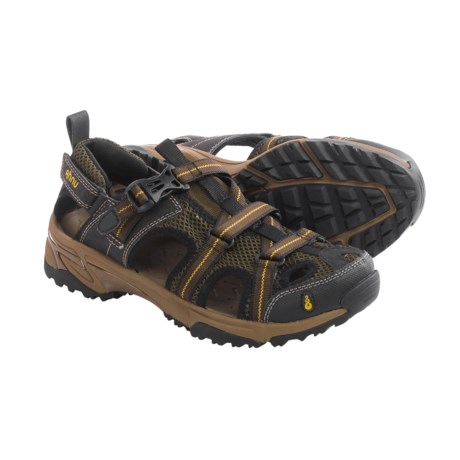 My dad has fairly wide feet and they do the trick!

They have lots of room and seem plenty wide. I have wide feet and they are comfy.

I think they have some room. I got a D & find them kind of tight if I wear socks. Very comfortable bare foot. I have found that I may have a high instep for them, seem a bit tight getting them on, OK once on.

My sandals were medium width, and pretty snug, so you may have trouble with your foot width. You might be better off with another brand.

Wouldn't call them narrow, but definitely not wide. My son's foot is definitely not wide, and he has room, but he doesn't think a wide foot would have room.