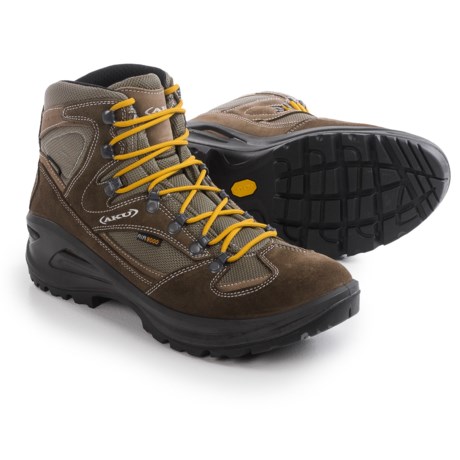 No steel shank but a a fAirly heavy duty sole

I don't know, they don't appear to have steel shanks. You may want to google the manufacturer. I don't see steel shanks in the specs on the STP website, the STP website tends to be pretty accurate. The boots are light in weight.

Nope, exoskeleton design and height provide fairly decent rigidity that works well for trails. These are hiking boots not climbing boots so they're not primarily designed for glacier travel where crampons are needed & steel shank boot construction is highly desirable.

I'm not sure if it has a steel shanks but the boot is has a stiff shank with good stability

I don't believe so. These are more day/ overnight hikers than they are week-long backpackers.

No

We apologize, but this item is sold out. We suggest signing up for the My Updates as the best way to monitor incoming products. You will receive email notifications of our newest stock items.