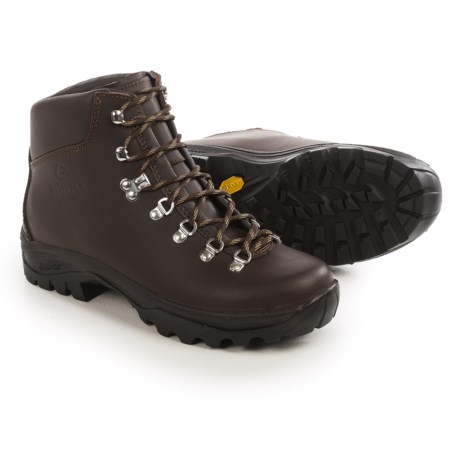 Great Boots!
Verified Buyer
Reviewed by Liam62 from Oklahoma on Sunday, March 22, 2015
I am very happy with these boots and the deal I managed to get from STP. These boots have a stiff sole, they are made of thick leather and they fit my feet perfectly. At the price I bought them at, if I thought I would wear them out in the next six to eight years I would have bought a second pair. At my age I am not as rough on boots as I use to be; besides, I also bought a pair of Alico Wind River Hiking Boots from STP, also at a very good price. I doubt I will be able to wear both pair of these boots out, they're just too tough to be worn out that easily.

I hope to be able to buy a pair of Asolo Neutron Hiking Boots before they are gone. My allotted boot money for March has been spent, so I will have to wait until April and hope STP still has them in my size. After that, a pair of comfy hiking or trail running shoes...Alico or Asolo, hopefully. I will be all stocked up on boots and shoes for quite some time..