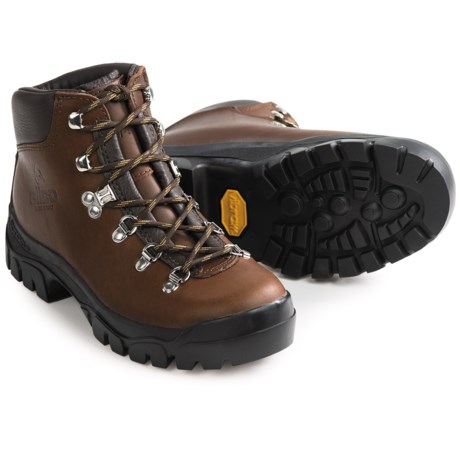 Yes, these boots offer an extreme level of structure and support while being extremely comfortable.The sole measure between 1 and 1.5 inches depending on the area and is made of a very heavy duty and durable rubber. I love my pair!!!

I would rate these very stiff. It allowed for a secure grip while practicing various rock scrambling techniques where having a stiff sole was a requirement

These boots are pretty stiff and have a nylon shank for support.