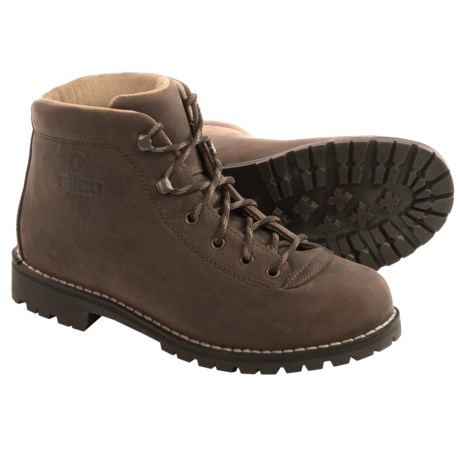 Am able to report width difference of a size 9 if that helps. The 9 Wide is 4&3/8" (11.1cm) wide at the widest part of the forefoot. The 9 Regular is 4&1/8" (10.5cm) wide st the same point.

Sorry mine are a 9.5 regular size and this seems to correspond to a "d" width.

I own a pair of Alico Belluno Hiking Boots in size 10D. They measure 4 3/4" at the widest part of the OUTSIDE of the boot. I wear size 10D in ALL hiking boots that I own and the Alico fit the same as boots from other manufacturers.

I use a medium width boot, so not sure I can answer this question. However, I order one half size larger, so I can put a second insole in the boot. This not only further cushions my foot, but also keeps moisture and cold away from my foot. You may want to consider just adding n insole that will help support and keep your foot warm.

The outside width of the boot at the bottom of the laces (not including the sole) is 4 1/4".

I don't know if this helps but I've had two pairs of Italian hikers, both were 1/2 size smaller than I wear from other brands.

Thanks everyone for your help, I ended up exchanging the for the 10w and was still able to add a felt insole (after removing the factory one). That is a great idea, thanks.