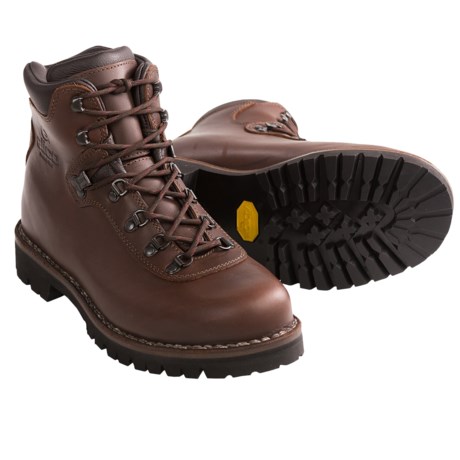 wonderful Italian craftsmanship - can be made into telemark boots too!
Reviewed by Johnny Freeheeler from New England on Wednesday, January 7, 2015
I recently ordered a second pair of these excellent boots - wanted to post a quick correction to something I posted in an earlier review. These are 1st quality boots, not 2nds. I ordered a few different sizes to get the size correct and they were all 1st quality boots with no problems.

I have EEE wide feet and the Alico Summit in wide are some of the only shoes that fit me. The Summits can also be readily converted into telemark boots by re-soling with 75mm duckbill Vibram soles. Currently no XC boots in "wide" sizes are available anywhere on planet Earth, so these boots were absolutely critical for me to get out there skiing!

Dave Page Cobbler in Seattle with do the conversion for a reasonable price. I hiked in my Summits for a summer to break them in, then sent them for telemark conversion, then I cross-country skied in them dozens of times. They still look very clean and have not broken down at all after 100+ miles of skiing! I expect them to last for many years. At STP's price this is one of the best values I've seen in footwear. Highly recommended!
Similar items and more information in the following areas: