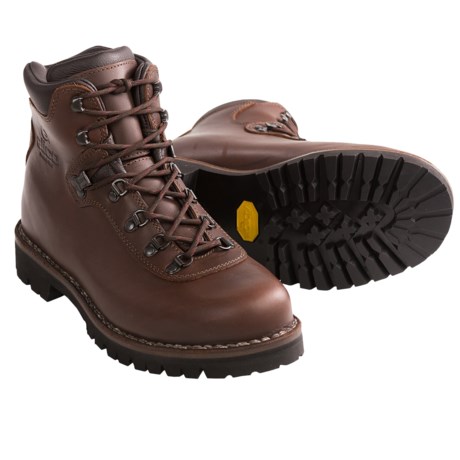 Depends on what you're looking for
Reviewed by Mateo from New Mexico on Monday, April 9, 2018
Far and away superior to the best fabric and suede boots I have ever owned. Mesquite and cholla don't slip right through, and they don't wet out in under five minutes. My Summits offer a degree of foot and ankle support not encountered (at least by me) with fabric and suede boots.

Weak sauce in comparison to my Alico New Guides. Nowhere near as supportive for my feet nor my ankles, though they didn't take 2+ months to break in, either. And not even close to being as water repellant—it takes hours some combination of rain/snow/mud before my New Guides begin to wet through, but the same takes place in an hour or less with my Summits (and I do keep them clean and I treat them weekly with Huberd's).

They seen a decent pair of boots for the desert, though I can't comment on durability as I have only had mine for about three months now. The leather has held strong so far, though a mesquite thorn almost punched through on the side of one toe box.

The tongue is gusseted, but the gusseting involves a thinner leather than that used for the upper. Nothing has poked or punched through there as of yet. I do often wear them with gaiters, though, especially when I expect to be in and out of the mesquital all day. This has just as much to do with the height and closing off the top as it does about the thickness of the gusseting.

NB: The tongue padding on one of my boots is off-center. This hasn't proven to be anything but an aesthetic issue, though it does make me wonder if Sierra Trading Post is helping Alico get rid of their seconds.
Similar items and more information in the following areas: