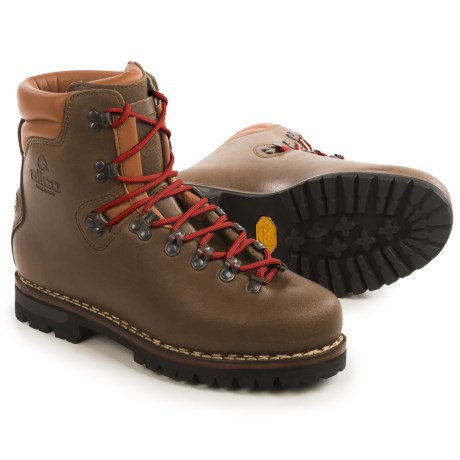 The Alico is an extremely rugged boot!
But when you are in the mountainous terrain for 12 to 16 hours daily, you will need an insole insert
such as the one offered by Danner Boots. We have found that even a Dr. Scholls is a great asset.
If there is a trout stream anywhere near I always carry the flyrod. This means an occasional wet
feet. This is where the more expensive Dr. Scholl works best since they will dry out quickly.

By using the inserts I have never had a problem with the Alico insole. What I have noticed is that
without the inserts you will end up with sore and tired feet and legs by the end of the day. A good
insert and this usually never happens even in rocky terrain above timberline.