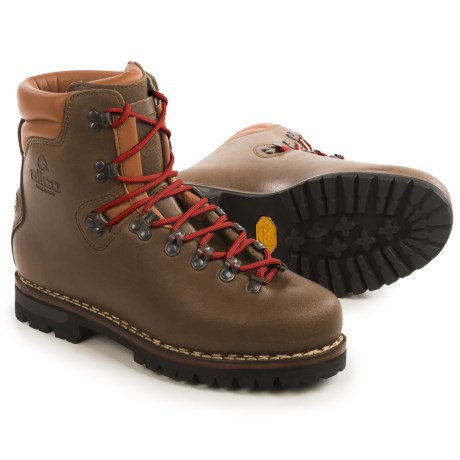 totally not seconds...these were newer than new, nothing of a defect or glitch, with all tags, etc...i got asuper price as i have on other boots at sierra but none of it has ever been a second.

If you are asking, if my Alico boots are my second pair of Alico boots,no they are my first. However, my previous boot boots were of the same kind, hard leather mountaineering boots (Tyrol brand), which are not manufactured anymore. The good part is that my new Alico Mountaineering boots are far more comfortable and didn't need to be broken in. I wore them right away for a three hour hike on a steep partially snow covered trail and, I didn't experience any discomfort or soreness afterwards.
Best regards!

Nope, bought them brand new.

Thanks, all, but I really want to heat from someone who works at Sierra Trading Post. My understanding is that seconds may be packaged and tagged as new but may have a defect of some kind that may or may not be evident to the customer.