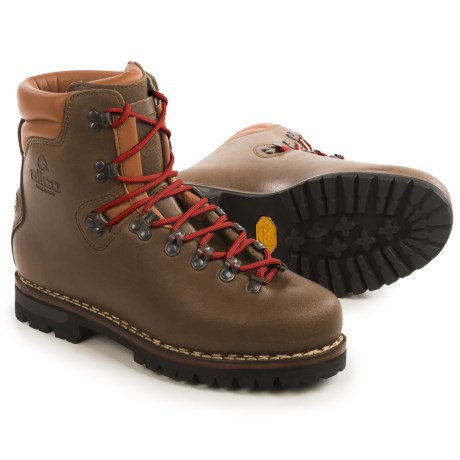 best i can do is give you the differential for me, which you can likely translate: i wear a 12.5 nike, a 12.5 adidas, etc in running and most athletic shoes...i wore a 12 in alicos, HOWEVER, i live in Los Angeles which is warm and i wear a thin 'dress' sock with my hiking shoes...if i was to wear a thick hiking sock i would het a 12.5 size...so as long as you don't wear your running shoes tight, but rather with adequate room, i feel they should translate to your alico hiking boot size...but i cannot guarantee this. as a separate note, in most all brands of cowboy and western boots i take a size 11 to 11.5...if that helps. good luck, these are a great, if heavy old style, boot.

I wear a 12 D in almost all my shoes I ordered size 12 in the Alico Mountianeering Boot perfect fit!!!! Awsome boot hard to find full glove leather lining.

According to our fit models this item is running true to size.