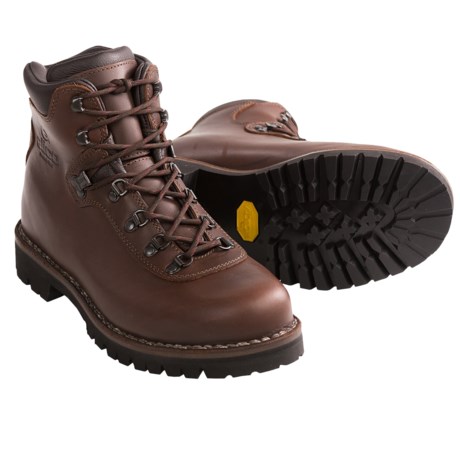 I haven't found that typical wool socks (DarnTough hiking socks) make my feet feel cramped, and I have orthotics in my boots. My inclination is no, you don't need to order a 1/2 size up, unless your feet push the size (you wear a 10 but would really like a 10 1/4).

What I will caution you about is, these boots are serious business. They have very little flex. I've used them on a couple of very rocky accents and the soles are great platforms, second to none that I've had. However, for hiking a typical trail? These babies will make you miserable. They just aren't build for walking across 15 miles of flat / slightly inclined hiking trails.

From my review on March 28, 2016
I wear a size 11EE (sometimes 11 1/2D) street shoe but have typically sized up 1 size to a 12D (Reg) for hiking and climbing boots. With a Wigwam wool hiker sock over a liner sock the fit seemed a little loose with too much heel lift, but after lacing up Tight and using a double overhand knot at the first set of (offset) hooks at the ankle they snugged right up. Finishing off with snug lacing to the top set of hooks, my feet and ankles are well supported but not pinched. There is plenty of room in the toe box and so far the supportive fit feels like my toes won't be jammed on a long/steep downhill stretch. BTW, those offset hooks at the ankle really provide for a better fit. I think there would be room for insoles with better arch support.

Hope that helps

Very possible, I just tried my 10 wide boots on with thick Expedition socks to check the fit and they were rather tight, so a 1/2 size or a wide might do it for the thick socks.

Order your normal size and get the regular width.... I ordered wide and they were too big even though I usually buy E or EE in width in men's shoes. I did not have to size up.I don't wear "thick" wool socks, but I do wear mid weight thick wool socks from REI (Everyday Crew Socks). I returned the Summit and in exchange I got the Summit Light.