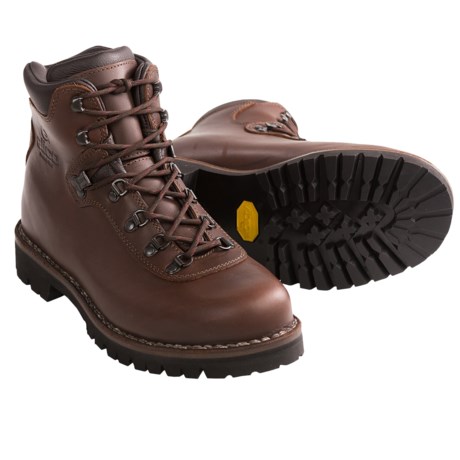 The real deal
Reviewed by HappyCamper from Indiana on Saturday, September 3, 2016
I have been searching for a couple of years now looking for my ideal pair of boots. I've been through several pair of Danner boots (Mountain Light, Crater Rim, Jag) and was disappointment in one way or another with every pair but my biggest complaint would be durability.
I started researching again and was thrilled when I came across these Alico boots. I love the construction and use of materials is wonderful. I love a heavy duty solid boot and these are amazing. These make the Danner Mountain Light look like a pair of toddler shoes.
As far as Alico goes as a brand overall I love the fact that their website is ancient, the only real information you get is from passionate reviews, and the price is much more reasonable than any other boot of this quality level. This all tells me that Alico is putting more funds into craftsmanship and less funds toward marketing and paying celebrity's to wear their product. I think I paid for a lot of advertising with each Danner purchase I made. With these boots I feel that I am getting every cent worth of the purchase price.
I will be wearing these for motorcycle commuting, hiking, and pretty much my daily go to boot. I wore them all day straight out of the box and have been very pleased at the comfort. The leather lining in the boot is extremely nice. I think they will be able to handle anything I can throw at them.
Similar items and more information in the following areas: