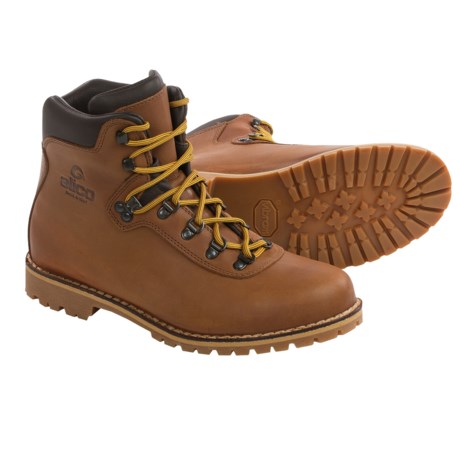 The sole is thinner and lighter. You gotta have sole baby! But sometimes you don't need as much - if the terrain isn't rough and you're not carrying a heavy load these will do the trick.

Well, the Summit seems like twice as thick all around, (same great quality), it is a "beefy" boot!.
The morning they came in, I picked one up and noticed the strength of the leather and high quality construction, very strong and stiff feeling, might take a bit to break in, but if the fit is right?, well worth the time. The sole is thicker as the photo shows, what the photo does not show is the actual toughness of boot in general. Very tough boot, I look forward to having a pair, I am considering between the Summit and the Tahoe as I write this answer. Pretty sure I will have both. I am enjoying the Summit Lights at the moment.