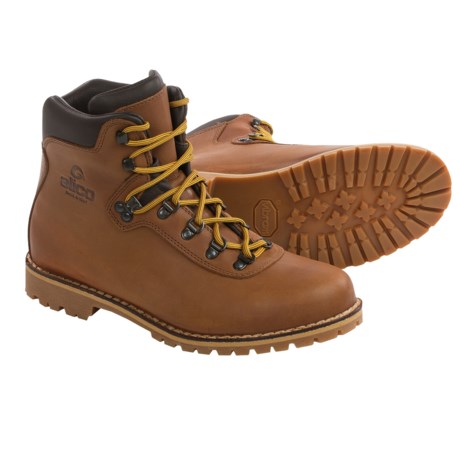 The Alico Tahoes have a thicker sole and has a Gortex like lining. These Alico Summit Lights have a much thinner sole, but has the same leather lining as the regular Summits. The Summit Lights are also much lighter than the Tahoes. The only reason why I bought these initially was that it had a lighter color I wanted to try. My mistake after I got them was putting on some Obenauf boot oil which only darkened them : (
The Tahoes are a much better boot for hiking as the soles are thicker. So far I have only used the Summit Lights at the office and weekends... very comfortable shoe and easy to break in.
Hope this helps.
Aloha!



A few of the differences are weight, a bit more toe room in the Lights, Tahoe has a tougher feel, but it was tougher on the foot also. Tahoe is more on the line as Summits by way of design and thickness, the Lights seem a step up in class, all are well made and if the fit is right? should last a long time.
The slightly finer leather of the Light, waterproofing, better looking in person than the photo, closer to an American fit in the 10W did it for me.

The Lights photo shows a bit more narrow shape, actually the 10W has more toe room than the Tahoe in 10W.
The Tahoe photo shows more of a round toe shape, the pair that I tried the toe was more similar to the photo of the Lights (more narrow), I double checked as I thought is was reversed between photo and actual boots on both pair.