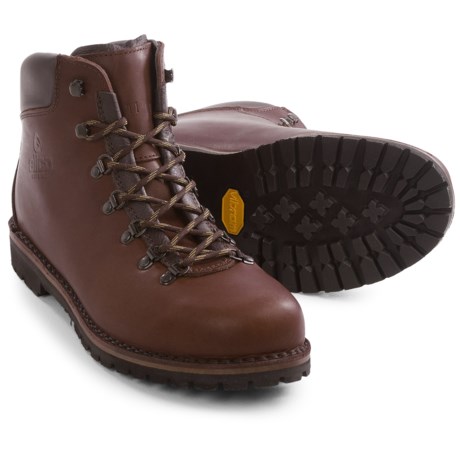 They are as water proof as full grain leather boot can be. They have a lining, but the lining is intended to wick not prevent moisture, like waterproof liners. That being said, I've treated them and they have stayed dry so far (day hikes and wooded geocaching).

Haven't gotten them wet yet, so I can't say.

These boots are water resistant oiled leather. Water resistant, not waterproof, they breathe better than waterproof with a membrane.

I have not worn them in damp conditions. The tongue design would prevent water from filling the boot unless submerged. They are good boots.

I have worn these boots regularly for around the past 12 years. I can't recall my feet or socks ever getting wet. However, the leather does not repel water, and the boots should be air dried, if the leather has soaked up much moisture.

If you wax them up they will be fairly water resistance but they do not have a Gore-Tex liner so eventually they will leak.