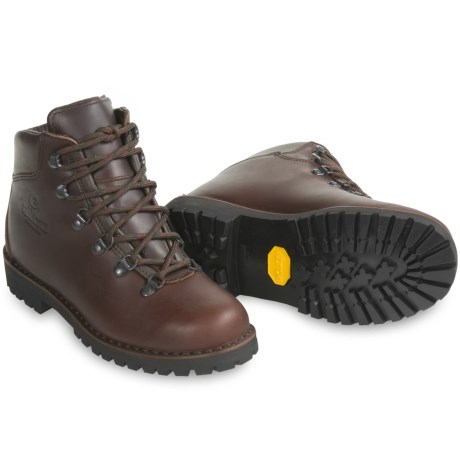 I wore them straight out of the box for a whole day (8hrs) this summer, with light weight wool socks. My feet were perfectly happy. They are really nice boots.

Not any warmer than they would be in any all leather hiking boot. If concerned about overheating your feet, perhaps try to find a gortex boot? I'm sure lots of folks wear these year round tho.

I plan to use it for summer hiking. It is not insulated. I prefer leather hiking boots for summer since my feet sweat.

From what I can tell, these would probably be okay for summer hiking.

I was surprised how light these were! However, my feet don't sweat much and I don't have issues getting too hot. I used them for really rough hiking across scree fields where I needed a lot of protection. I love them. If you do get them, they will need a better insole. I got superfeet green insoles and it made a huge difference. These are "old school" boots for rugged backpacking, so I guess it depends on what you are looking for.