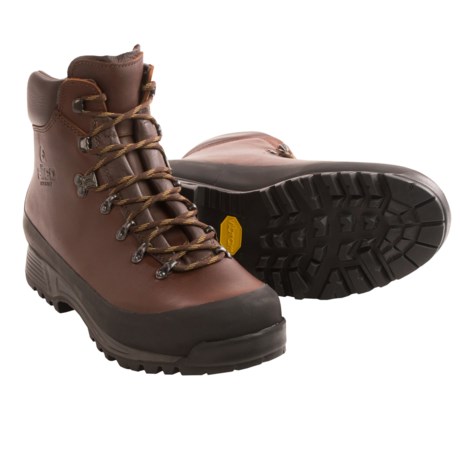 I've only used the boots once in the snow, but they performed well.
The deep lug gives you plenty of traction and the rubber compound appears to be quite sticky and grips well.
The thick leather can be kept very waterproof as long as you keep it treated occasionally with a leather waterproofing.
I used the boots again this morning on a 12 miles elk hunt hike and no issues.
Very happy with the purchase.
T

great in all types of conditions. i have tested them harshly.