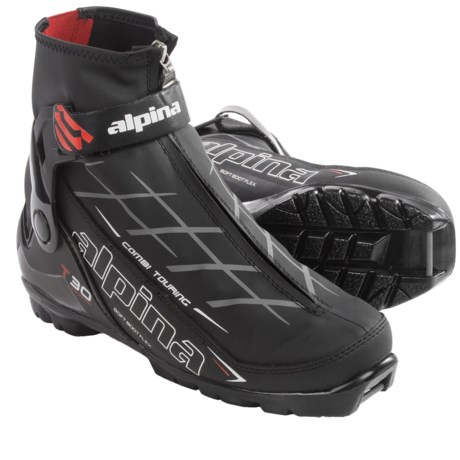 I bought this boot in a Euro 46, size 12 US which is a size up from my street shoe thinking I'd be wearing thick ski socks. They fit too loosely in the toe box and heel but probably were as true to size as you can get. I swapped them out for a BC boot in a Euro 45 not because of fit but due to going with a different binding setup.

I'd say the Alpina boots are dead-on size-wise and your best bet would be to order true to your street shoe size. Good luck,

If you hover your mouse over or click on the sizes the corresponding numeric size will be displayed. According to our fit team this item is running true to size.