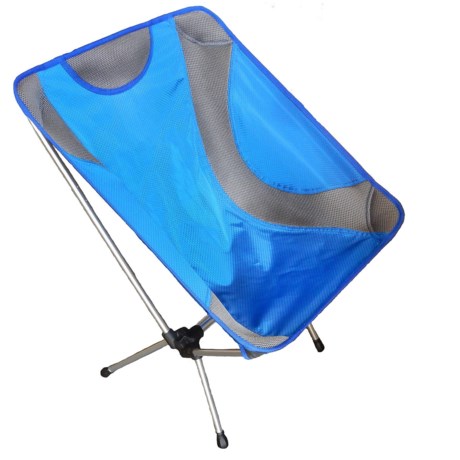 This chair is going to be very similar to the Rei version. I think t has a little higher back but is slightly lower to the ground. Very comfy when you are in it and stable as well. Hope this helps.

Unfolded fabric measures approx. 29" top to bottom. 21" wide at the shoulder, 27" wide at the seat, and 21" wide at the front of chair.

Seat height when used approx. 11".