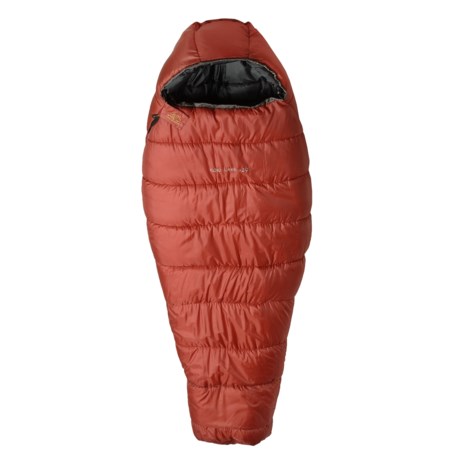 GIGANTIC car camping bag!
Verified Buyer
Reviewed by Avid Backpacker and Camper from LA on Saturday, December 31, 2016
I can't believe the specs say this is suitable for backpacking. Unless you're the hulk and you have some kind of magical COMPRESSION stuff sack (which, by the way it doesn't come with) there is NO WAY you're going to take this backpacking. Furthermore, it is very wide (it could easily fit two skinny people or kids), so this is something to consider. If you are bigger sized or like extra room while car camping, this is the way to go. But if you want something more snug, I was getting a cold drift since it was so roomy inside (my dad thought it was perfect though since he doesn't like to be confined to small spaces). My dad loves it, so I'm giving it a three. But it is 110% a car camping item - oh yes, it's so big one when in the stuff sack it does come with that an elementary kid could probably sit on it as a seat and swing his legs around.