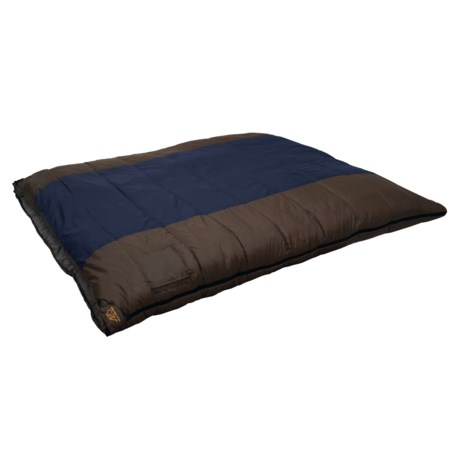 This is an amazing bed went to Red River Gorge weather was in 40s at night so comfortable my boyfriend did not want to get out of it!! I love camping more because of this bed.

This bag is comfort rated to 20°F.

I used the bag in 20 degree weather and loved it. The great thing is the size. In my tent with a queen sized air mattress it felt just like sleeping in my bed at home. Fabulous sleeping bag and great value.