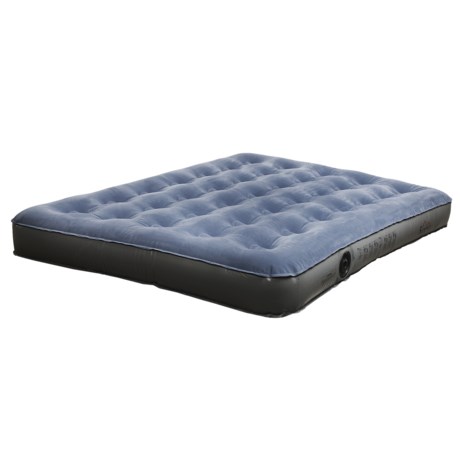 It can be manually deflated. You'll need to insert the pump, turn it, and deflate the mattress by squeezing the air out.

You will NOT be able to manually inflate the mattress.

If that matters, there is a car charger (along with the wall charger) that comes with the mattress.

Hope this helps.