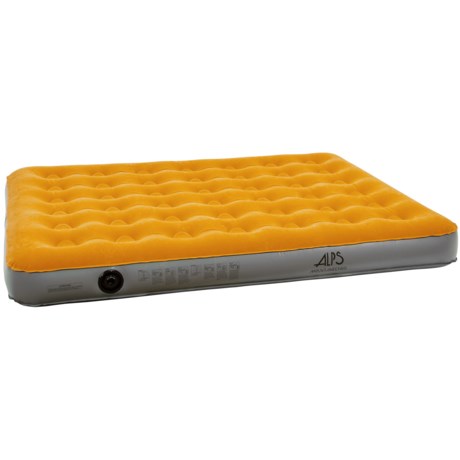 good mattress
Verified Buyer
Reviewed by bcrajmitch from littleton, ma on Monday, August 6, 2012
The mattress is good quality.

The pump system is actually very clever. The pump is small and compact with an ac/dc charger. It is smaller than the four D batteries my old pump takes. It inflates and deflates quickly and very easily..

The charger battery is small with a limited life. Like all air mattresses, this needs to have air added every to every-other day. If you are camping for more than 3 days, you will likely need to charge your battery. It takes a fairly long time to charge (one hour in the car was enough only for a couple "refills".

Also, if this charger is lost or broken, you will have to find a new one or get a new mattress. The locking mechanism will not likely work with other pumps.

Best for weekend trips. Might be some challenges with longer trips.