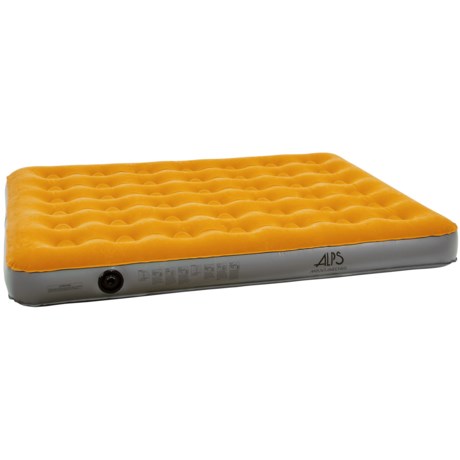 I've passed gas that lasted longer...
Reviewed by MTtrailrunner from MT on Monday, May 26, 2014
I'm jealous of the folk who seem to have gotten one of these that doesn't leak immediately. Fully inflated, this thing rocks. The construction seems solid. The pump seems like a great system (except for the fact it has to be fully charged in order to use, regardless of whether it's plugged in), and compact for what it is. However. It won't hold air longer than an hour or two..that's ridiculous. I expect a bit of air loss with air mattresses, of course, maybe some soft spots when you wake up the next day. But it's a realistic expectation that they stay mostly inflated throughout the night. We sank into this one within a couple hours. If you don't mind waking up every hour and running the inflator, go for it. The good news is it doesn't seem overly loud when you inflate it during the day and everyone up and about. But at 3 am at a busy campground, let's see how many new swear words you can learn when you flick it to 'on'... Very disappointed in this mattress. Does not measure up to even the lowest of expectations you may have for staying inflated. But it's gotten enough decent reviews here that maybe some of them don't leak? Roll da dice and take ya chances...