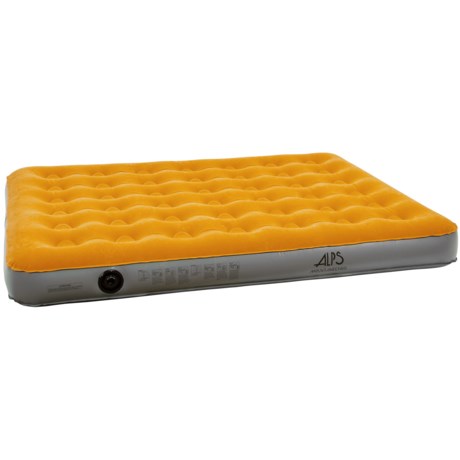 Loved it at first, until it started losing a lot of air for no reason, unless it's due to heavy dew in late summer?
Verified Buyer
Reviewed by Tommy Camper from Canada on Tuesday, September 30, 2014
I went on a 2 week camping trip in the summer and this air bed held up perfectly! The air pump is great too. Really enjoyed it. Than last weekend I went camping again, and at night it gets cold. Within a few hours it would lose around 40-50% of the air inside... By the morning in was not comfortable.

I will test it at home and see if it was caused by the dew or not and will report back.