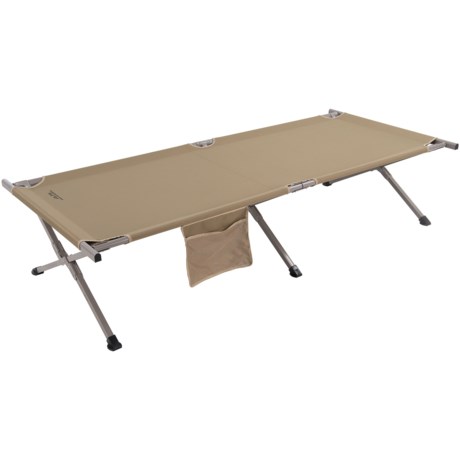 Yes, this comes with a zippered carry bag that is 9 x 48 x 5".

Yes, it comes with a bag. The bag is easy to use and has a carry handle. It is a strong canvas bag that should last quite a while.

Yes it does. A nice heavy canvas bag with sturdy straps.

A carrying bag is included.

Yes. Carrying bag is perfect size. And Cot fits into the bag with no problems.

Yes it does and it actually goes back in without a big fight.

yes

Yes it does. The bag also has a should strap for carrying the cot.

Yes it comes with a Khaki canvas zippered carrying bag with handles! The carrying bag is long and square in shape which allows for easy re-packing and storage of the cot.