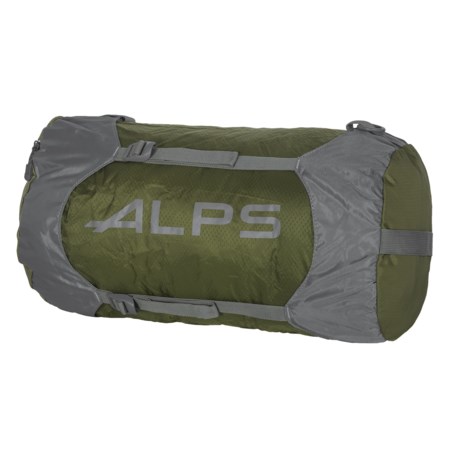 The stuff sack has four straps, it will compress down pretty well depending on what type of bag you are putting in it. I have a very large synthetic down bag that I can compress down to a normal size sack.

That is incorrect answer.

This sack has 4 pulls. I packed my sleeping bags into them last night for this weekend. I have 3 of these.