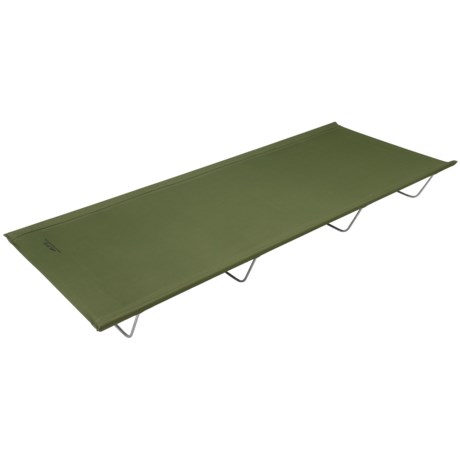 I can sit up in the middle and not hit a cross bar. You can probably see from the photo that the cross bars have a slight inverted vee at the center. The more you weigh down the more this vee straightens out.

The cot feels stable and I didn't feel like I was going to tip over, but I wouldn't recommend using it for a chair if that is what you were getting at.

Note that I weigh 185 lbs and have only laid on the cot for about 2 hours total so far. Also note that I have a partial rip in the stitching at the end of one of the side bar sleeves. I am still pleased with my purchase, but I question the durability of the seam work. It could just be from that initial period when my small kids thought it was a trampoline.