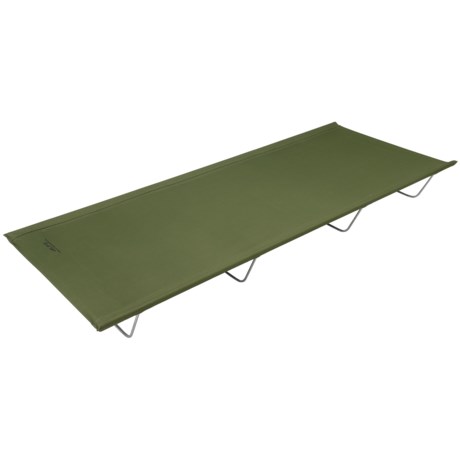 Comfy and stable
Reviewed by Mr. Hike and Bike from Flagstaff, AZ on Tuesday, October 1, 2013
I bought two of these, one for me and one for the wife. We are very experienced campers with hundreds of nights on the ground. However, sleep is tougher these days so we decided to try these.
They are a bit difficult to get together. It takes a significant effort to get the side rails in the fabric. Once its in, the legs also require effort to install.
Once it's all together, we put Alps air pads on them and had a very comfortable bed. They sit low to the ground and don't move much.
The best thing I can say is that I spent several nights on it and never got the "sore hip syndrome" that caused constant rolling over when sleeping on the ground (even with a 3" thick air pad). We are totally sold on them and will take then whenever we go car camping in the future.