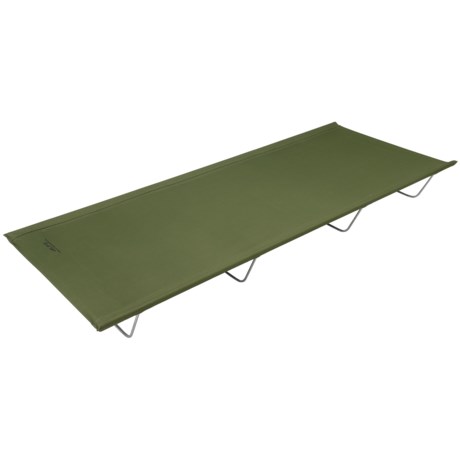 Easy to set up...
Verified Buyer
Reviewed by Jonnyb from San Diego on Friday, June 13, 2014
Im sorry, but this cot is so much easier to set up than the old surplus military cots we had as a kid. Only 4 cross stays to insert into the long cot poles and its ready to go. I never looked at the directions. Do you really need them. It's self explanatory. From box to laying down was less than 5 min, and most of that time was just taking stuff outta the box. It sores nicely and compact in a canvas bag with a draw string and shoulder strap. My wife and I liked them so much for car camping, we bought a 3rd one for our son. This is NOT for backpacking. It's for car camping or house guests when you need an extra bed. With my Thermarest pad and mummy bag, Ive never slept so good while family tent camping. People who complain about it being too hard to put together just need to learn a little bit about leverage. They are the same people who wouldn't know to step in the middle of a stick to break it in half.
Oh well...Buy this cot...