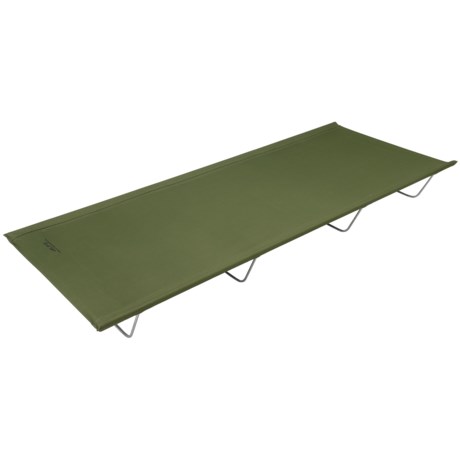 Smaller, lighter and lower that the folding cots.
Reviewed by Kevin from California on Wednesday, June 24, 2015
The lower cots allow you to use it in a slightly smaller tent. If it's too low, you should have read the specs. and bought a taller one. Not the cots fault. I found it relatively easy to put together. Just about one minute longer to assemble than the folding leg cots. I really don't know how some of these reviewers can put a tent up but can not assemble this cot. After the first time, you should be able to do it in less than 3 minutes. If you can support a good portion of your weight it's simple. Push down on the leg with some of your weight and put it in the hole. Not much more effort than getting out of an office chair. One end of the fabric has a slit to start the rail in and the other end doesn't. Very simple.