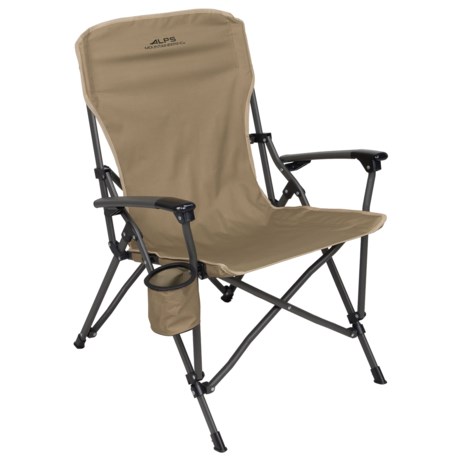 The seat height for the Front/Back is: 20"/16". The weight capacity of this chair is 300 lbs.

You should like this chair. My husband is over 6' & is comfortable for him. The chair seat is higher than the "other" folding, bag chairs. It is okay for me (5'5"), thought closer would be better--so for you, probably just right. Easy to get in and out of. Don't "sink" in it, but fit comfortably. Has a life-time warranty, according to the paper that comes with it...

I would say this chair is either the same height as others or just a bit taller. The advantage would be it's certainly easy to get in and out of

I am 6'3 and 250lbs and I find that the chairs are taller than other chairs. The chair is sturdy enough that if you need to stand up that you can use the arm rests to do it. You are still lower to the ground versus standard residential furniture.