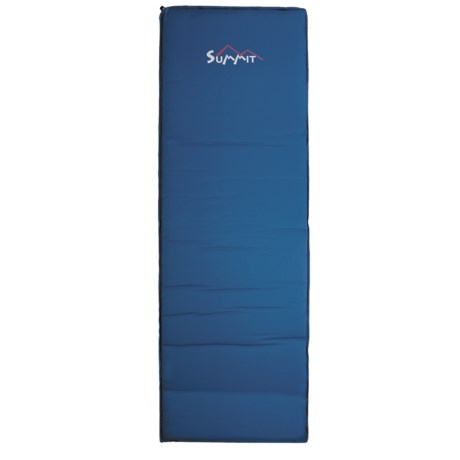 It has two valves that makes it inflate in seconds. You just have to unscrew the caps, it takes some effort to deflate so night time deflation is rare. Though it is very comfortable and great for car camping. It also has a pebbled bottom to reduce slipping,

That how it works-you open the valve,it inflate itself by foam cells expanding,you close the valve.Not so firm and thick as air mattress but less work and feels differently.If you like comfort-air mattress is probably better,but I like more how easy to turn around on self inflating.

Open the valve and air flows in. You may want to blow it up to be firmer. Then just close the valve and sleep tight!