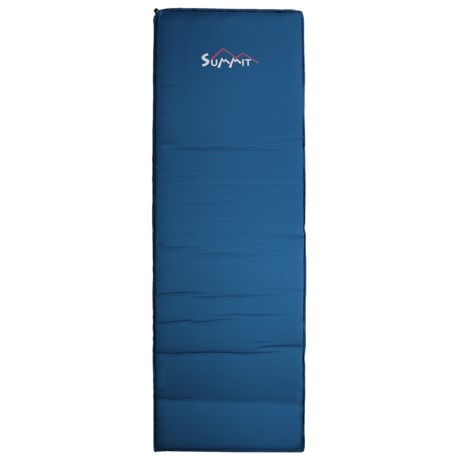 The pad measures 3" alll around. By far the best, although heaviest pad I have ever owned; not for backpacking!

I took out my sleeping pad and allowed it fully inflate on its own- then added air by blowing into it. That made the pad a close 3" all around and 3 1/2" on the pillow. It is really hard to accurately measure the pad- however I can attest to the fact that is is a thick and comfortable pad. A great deal for the price.

The pillow portion of the pad is 12 inches long - and is a solid 3 inches thick. The rest of the pad is slightly less ...... just unrolled it and let it self inflate for a few minutes. I didn't try and blow much air into it ...... comes up pretty quickly. There are two oversized valves.